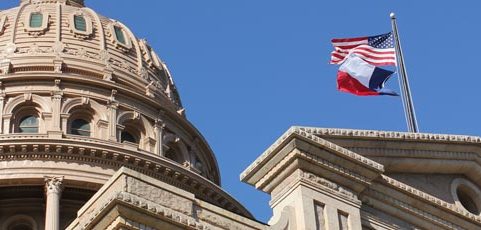 A non-disclosure order is an option that is available to you if you completed a deferred adjudication order that was given to you by a judge or jury panel. You may consider a non-disclosure order when you are attempting to reinstate services that are normally available for those who do not have a criminal record. These services include renting or leasing an apartment, applying for a career, obtaining banking services, or participating in communities who use background checks as a filtering tool.
There are many instances where you can receive a non-disclosure order, but cannot get an expunction. These details are generally left to the professional advice of a lawyer. Find out more here.
1. Many individuals are eligible for a Non-disclosure order.
Certain misdemeanors under Texas penal code categories A and B can be eligible for a non-disclosure order if your charges were dismissed. Many people fall within this category and are eligible but do not proceed to obtain one. The Texas penal code for the various offenses can be found here.
2. A Non-disclosure order is almost equivalent to an expunction.
With the exception of state or federal agencies such as the FBI, a non-disclosure order makes it so that background check agencies cannot disclose to any parties your prior records. When your goal is to obtain civilian services, a non-disclosure order is just as valuable as an expunction – because the public will not have access to your records.
3. Non-disclosure orders can be a faster process.
Generally speaking, Texas Code Section 411.081 makes obtaining a non-disclosure order a more straight forward process. If a person is placed on deferred adjudication community supervision under Section 5 of the Code, and successfully receives a discharge and dismissal, you (or an attorney) may petition the court on deferred adjudication for an order of nondisclosure.
4. There are law firms who specialize in Non-disclosure orders who can help.
Although the prerequisites to be eligible for a non-disclosure can be complex, there are attorneys who specialize in in them and can have the process started immediately and professionally. At times there will be instances where you may have representation in front of a judge (either by you or by an attorney) and having a professional represent you will greatly increase your chances of receiving a non-disclosure order.
5. You will have a better quality of life.
You will have many more opportunities in life by simply getting an order of non-disclosure. Job finding services are more commonly using background check companies to filter potential candidates. On equal ground, an individual with a prior criminal record will automatically be removed from the list of job applicants from someone who has a clear record. Your options in finding housing will also be easier. Private landowners are looking more into professional property management services to  find renters who have good credit, good past rental history, and most importantly a clean criminal record.
There are many other reasons why you should look into obtaining a non-disclosure order, but these top five reasons may be just the most important ones. You can find out more about other criminal record clearing options by finding law firms who are willing to give you a free consultation or completing an online background check. Another good way to see all your options is to submit an eligibility form to a reputable company and see which options.