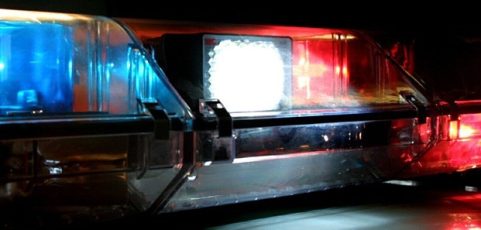 As Mardi Gras approaches – the Bacchus holiday of excess and good times – it is important to prepare to party safely. While most people who plan on celebrating Fat Tuesday into the wee small hours of the morning end the evening festivities with a taxi ride home, wherever that may be, many people will make the mistake of driving home with alcohol in their system, or letting someone drive them who is less than designated. After the end of a long night partying on the town, even if your judgment in regards to everything else is somewhat hazy, make sure that your decision to get home safely is clear. Otherwise, you may end up with DUI/DWI on your criminal record.
According to United States Department of Transportation, research shows that in 2013, Texas received the second most DUI arrests in the United States with 90,066 DUI arrest for a population of 25,674,681, second only to California that received a staggering 214,828 DUI arrest for a population of 37,691,912. Studies have also shown that most DUI's are given during holidays such as New Year's, Mardi Gras, and Independence Day, to name a few, due to the extensive number of highway patrol. Though it is always important to practice safe driving habits, it is particularly important to make sure that you do not drive under the influence during holidays such as Mardi Gras.
What to do if You Were Arrest for a DUI/DWI in Austin
Driving under the influence (DUI) or driving while intoxicated (DWI) is a serious charge that affects your driving record, and, even worse, leaves you with a criminal record. Having a DUI arrest on your criminal record can hinder your life personally and professionally. Fortunately, if your DUI arrest occurred in Austin, Texas, you may be eligible to have the offense expunged from your criminal record. By expunging your DUI from your criminal record, you are proactively bettering your chances of improving your circumstances.
The first step in expunging your Austin DUI arrest from your criminal record is to determine whether you are eligible for an expungement. You may be eligible to expunge your DUI arrest if you did not serve a prison sentence, are not facing additional charges, have paid all fines owed to the court, and have attended all mandatory court ordered classes such as Alcoholics Anonymous. It is important to note that serving a sentence in a county jail is not the same as serving a prison sentence. Serving time in county jail does not disqualify your DUI arrest from being successfully expunged.
If You Do Not Expunge Your Record
If you do not expunge you DUI arrest from your criminal record, the offense will remain on your criminal record for life. Unlike DMV violations, which usually fall off of your DMV record every seven years, criminal violations do not just fall off of your criminal record. Your DUI arrest can haunt you for the rest of your life, preventing you from finding employment for which you are well qualified, or may be keeping you from receiving a long overdue promotion. In particular, it is difficult to find employment working with children, as an educator, in the medical field, as a caregiver, or as an officer of the peace.
The level of your offense's severity differs depending on the damage incurred while under the influence. For instance, your DUI is not as severe if you did not damage property or injure someone. Be sure to know the level of your offense and all of the facts about your DUI before petitioning for your expungement.