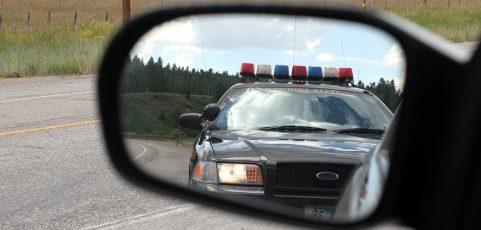 If you are interested in sealing your Texas criminal record, be sure to determine if your offense is eligible to be sealed before investing time and money into your case. Unfortunately, if you committed certain offenses, you will not be eligible to expunge your criminal record.
Such offenses may include but are not limited to:
Capital murder (PC 19.03)
Indecency with a child (PC 21.11(a)(1))
Aggravated kidnapping (PC 20.04)
Aggravated sexual assault (PC 22.021)
Aggravated robbery (PC 29.03)
Sexual assault (PC 22.011)
Injury to a ch481.134ild, elderly individual, or disabled individual (PC 22.04(a)(a)) if the offense is punishable as a felony of the 1st degree and the victim was a child
Sexual performance by a child (PC 43.25)
Criminal solicitation (PC 15.03) if it is punishable as a felony of the 1st degree
Use of child in commission of offense (HS 481.140)
Certain drug offenses (HS 481.134(c)(d)(e) or (f) if the defendant has previously been convicted of an offense for which punishment was increated under any of those subsections ((c)(d)(e) or (f))
General Rules for Offenses that are Ineligible for Record Sealing in Texas
Most offenses that involve children, sexual assault, and violent acts are not eligible for record sealing in Texas. Also, offenders with a DWI, Driving While Intoxicated, (PC 49.04-49.08) are not eligible to have their offense sealed from their criminal record. While the DWI will fall off of your DMV record after seven years, which is the time it takes all driving offenses to fall off of your DMV record, your criminal record will still show the DWI.
If you decide to file a petition with the court to seal an offense that is not listed, know that the verdict for your case is subject to the judge's discretion. In cases for record sealing, the judge must decide whether or not granting your record sealing is in the interest of society. As such, offenders with multiple convictions on their criminal record may not be eligible to have their record sealed. The judge also takes into consideration the age of the case, and the severity of the offense. If you have not satiated the mandatory waiting period, you will not be eligible to have your record sealed. Waiting periods begin from the time that the arrest or the incident occurred. For misdemeanors, there is a mandatory two-year waiting period and for felonies the waiting period is three years. To get a copy of your Texas criminal record, click here.
To learn more about record clearing in Texas, read setting aside a conviction in Texas and order of nondisclosure.