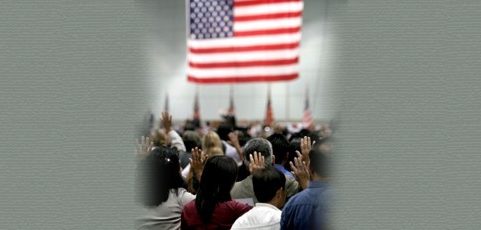 Expunging an offense from your criminal record in Texas does not automatically restore your civil rights.
If you were convicted of a felony in a federal court or in a state other than Texas, you may have lost your civil rights. Restoring your civil rights may enable you to reclaim the rights that you lost when you were convicted such as the right to own firearms, the right to vote, the right to hold public office, or serve on a jury.
Now more than ever with election season approaching in 2014 and with Texas lawmakers continually cracking down on voters mandating that a form of identification be present at the time of voting, as oppose to the voter registration card issued by the government, making sure that you have restored your right to participate as a voter is vital. You do not want to be deprived of the right to vote at the poles or to have your vote cast as a provisional ballot because you have a criminal record, or simply because you have not restored your civil rights after having your offense expunged from your criminal record. Restoring your civil rights may enable you to forgo the humiliation of having your ballot rejected at the poles.
How to Restore your Civil Rights in Texas
You will file the motion to restore your civil rights with the Sheriff in the county where you live, or with the Board of Pardon and Paroles. You will need to submit a minimum of three affidavits – a written statement to be used as evidence – speaking to your good moral judgment and behavior since your conviction. Additionally, you must show some form of proof that you have completed the sentence for offense that resulted in the loss of your civil rights.
The Governor will be the one who ultimately determines whether or not you are eligible to restore your civil rights and which civil rights you are eligible to restore. For instance, upon reviewing your offense(s) the Governor may decide to reinstate your civil right to vote and serve on a jury, but not to own firearm arms. There is a lifetime prohibition from the United States government (Lautenberg Amendment to the Violence Against Women Act), which prohibits those convicted of misdemeanor domestic violence as defined by federal law from ever owning firearm arms.
Interested in sealing or expunging your record? Read our guide on record clearing in Texas.